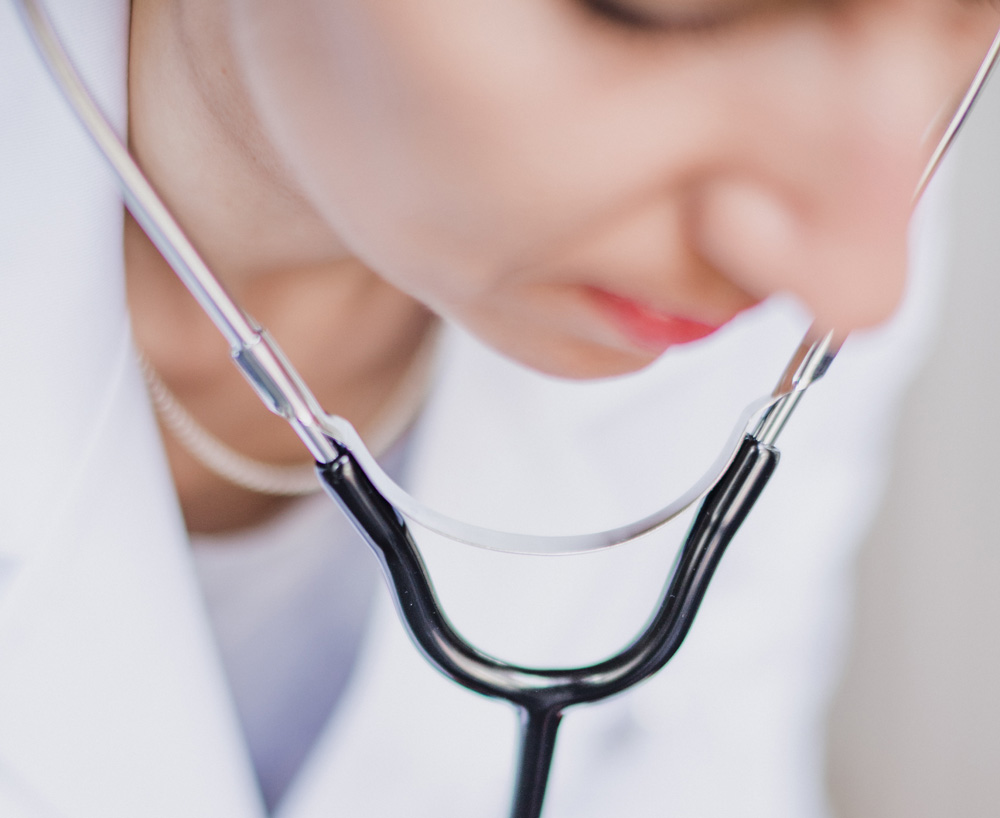 The interdisciplinary staff of hospice, including a medical director, nurse, social worker, chaplain, hospice aide, bereavement staff and volunteers, will be available to the patient/ family unit.
Hospice services are available when needed, 24 hours a day, seven days a week. Every effort will be made to allow a patient to remain at home for duration of the illness. To the extent the hospice services are not covered, the agency will provide or supervise the provision of the services. Other services available under
the Medicare/ Medicaid hospice benefit include coverage for the following when approved by the hospice interdisciplinary team and related to the terminal illness:
• Medications for pain and symptom management
• Inpatient care for pain and symptom management
• Speech, physical, occupational and dietary therapy
• Medical equipment and supplies;
• Laboratory work
• Respite care for relief of family caregivers  when deemed appropriate by the hospice team and physician.
Consultation and back-up for the patient's physician is provided by the hospice Medical Director upon request.
Explanation of Services by Discipline
blank
Skilled Nursing in Hospice Care
Within the hospice care setting, the looming reality of a patient's death can be extremely hard for both patients and family members to accept. This is the time when many difficult decisions must be made regarding treatments that will benefit the patient in their last weeks or months, often bringing quality of life concerns into play. Nurses step in at this time to provide guidance for patients and families confronting those tough decisions and helping them adapt to painful realities.
Nurses are often times a sole source of support at this delicate time. Families are often confused, scared and overwhelmed at this juncture. They are receiving the facts from doctors about medications, treatments and timelines, but often look to nurses to lean on for emotional support once the doctor has left the room. Therefore, nurses are there to help the patient and family as they struggle to adjust to the reality they're facing. The nurse's primary responsibility is to the patient and making sure their wishes are honored. These wishes aren't always in accordance with the family's wishes. That's where the role of hospice nurse gets tricky. They must maintain a focus on the patient's preferences and respecting their autonomy while at the same time supporting the family as they navigate a process they've likely never been through before.
Nurses must be skilled in pain management to ensure their patients remain as comfortable as possible. In addition to disease management, they must also attend to the psychological, interpersonal and spiritual needs of the patient as well
Physical Therapy
What is a Physical Therapist?
Physical therapists are movement experts whose job it is to enhance the quality of life of a person through prescribed exercise, hands-on care, and patient education. They teach patients how to prevent or manage their condition in order to achieve long-term health benefits. In the case of hospice patients, PTs design their programs customized to each individual in order to optimize the remaining quality of life.
PTs develop a plan, utilizing treatment techniques to allow the patient to more freely move while reducing pain, restoring function, and preventing further disability.
Value of PT in Hospice
Physical therapy for patients receiving hospice care has these common goals:
Symptom control
Comfort control
Maximize remaining functional abilities.
Provide caregiver education.
Contribute to interdisciplinary team communication.
In hospice care, physical therapists help patients maintain self-identity, achieve a comfort level, and best utilize their remaining abilities as the gradual decline in functional abilities, roles, and expectations happens.
In the hospice setting, a physical therapist can evaluate a patient's ability to move around safely, determining what problems they have in doing so, and assisting with walking and getting in and out of bed. They can also help them safely transfer from chair to bed, from wheelchair to bedroom, or from wheelchair to car. Such therapists assess the patient's level of pain, then provide therapies that help to reduce pain. Some therapies may include strengthening exercises, which can be determined on a case-by-case basis.
Occupational Therapy
Occupational therapy is a vital part of hospice. Therapists play an integral role in hospice care teams through the identification of life roles and activities that provide some meaning to patients, all while addressing barriers that may exist when performing such activities. They take into account the behavioral and psychosocial health needs of the patient in addition to the physical. They'll talk to the patient to find out what they want to accomplish and what's most important to them, while also considering the available support systems and resources to achieve those goals. Ability level and the environment in which the patient is in will also play into the occupational therapy routine suggested.
Activities of Daily Living
Occupational therapy with an emphasis on hospice care can be offered in a variety of settings, such as within a hospital, nursing home, hospice facility, outpatient clinic or the individual's home. Occupational therapy practitioners will first evaluate the needs of the patient, then identify current and potential abilities to determine barriers that may crop up in terms of engagement in occupations, including activities of daily living, rest and sleep, social life, and leisure.
Here are some examples of OT interventions that have been known to be effective in hospice care.
Dressing: Using adaptive equipment, modified techniques and proper body mechanics to reduce fatigue, over-exertion, and pain.
Bathing and showering: Using adaptive equipment to optimize safety in the tub or shower, such as benches or grab bars.
Functional mobility: Using fall prevention strategies, such as removal of hazards like throw rugs and improved lighting.
Meal preparation: Using activity modifications such as wheeled carts and reorganized kitchen storage for better access, as well as encouraging a healthy diet with resources for nutrition management.
Home management: Assessing activity tolerance and body mechanics related to tasks such as laundry or cleaning.
Medical Social Services
Counseling
Social workers provide counseling services for their clients and families of clients. In a hospice or palliative care setting, these may include working through how individuals view the dying process, as well as grief counseling.
The end of life can be difficult for many people and families, especially if individuals have varying views on death and dying. Hospice social workers may help with conflict mediation between family members.
Social workers may also assist families in defining their personal goals for palliative or hospice care, which can help them make decisions during this difficult time.
 Assistance with paperwork
It's important that clients' end-of-life wishes are met. Hospice social workers often help review and document these wishes, including assisting with do not resuscitate (DNR) orders and advanced directives.
Social workers may also help clients navigate their medical or veterans' benefits, or provide advice on financial or legal matters, according to Today's Geriatric Medicine. Assisting with Medicaid/Medicare paperwork is also common for hospice social workers.
Assess challenges and risks for clients:
Social workers need to be observant about their clients' environments. This is especially important in hospice or palliative care settings, where individuals typically don't have much control over their surroundings.
Social workers should be able to identify various challenges that their clients or clients' loved ones may face, such as:
Potentially abusive or neglectful situations
Emotional needs of the client or members of their support system
Safety risks in their environment
Once they identify a problem or obstacle, the social worker should mitigate any risks and direct the client or related individuals to the appropriate resources.
Connecting clients with services
Clients in palliative or hospice care may need additional services that social workers aren't able to provide on their own. For these situations, social workers seek out and research programs or community resources that can assist their clients with various needs, such as Meals on Wheels, Life Alert, spiritual or religious leaders, support groups, or financial resources.
Hospice Aide Services
Duties of a Hospice Aide
The care provided by a home hospice aide is based on individual patient need and typically includes:
Shower, tub bath, or bed bath
Shaving of the patient
Dressing of the patient
Washing hair of the patient
Combing hair of the patient
Oral care or denture care for the patient
Help with toileting or incontinent care.
Care and cleaning of foley catheters
Nail care for the patient
Back rub/massage care
Turning and repositioning bed bound patients
Transferring from bed to chair or chair to bed.
Assistance with ambulating (walking)
Range of motion exercises
Changing bed sheets
Light housekeeping
Home health aides from hospice and home health agencies may visit patients one to three days a week to provide thorough care. They interact with the patient and perform some variation of the above services during such visits. The home health aide may educate family members and other caregivers on patient care so that the families will feel comfortable providing day to day care to the patient between home health aide visits. Considering the frequency with which a home health aide and a patient interact, a strong bond between the two often develops.
Speech Therapy
How Does a Speech Language Pathologist Care for Hospice Patients?
When working with hospice patients, a speech language pathologist's primary concern is improving their patients' comfort and quality of life.
Most SLPs address swallowing issues before any others. The pathologist develops strategies to help her patient receive oral nutrition for as long as possible. An SLP may influence the decision to introduce a feeding tube. He or she may also develop communication strategies for patients who have difficulty speaking. It's crucial that a patient is able to express his needs and wishes for as long as possible.
What Must an SLP Consider When Caring for Patients at the End of Life?
Speech Language Pathologists working with this population should educate themselves about the process of death and how he or she can best support the patient and family during this time. Understanding the range of emotions a patient may experience can help the SLP help the patient communicate more effectively.
Most importantly, the pathologist must understand that the wishes of the patient and family are the most crucial factor. Maintaining a family's cultural, social, and religious beliefs is vital nearing the end of life. The patient and his or her family ultimately decides what is best for the quality of life, although the SLP may make recommendations that do not necessarily line up with this decision.
Terminally ill patients who have Medicare are entitled to at least six months of hospice service, which includes care by an SLP as needed. Pathologists can get reimbursed through Medicare for services provided to this population, though per-diem amounts vary depending on the level of hospice care the person is deemed to need.
Bereavement
Grieving is an automatic, natural reaction to the death of a loved one. And Bereavement Coordinators turn that pain into peace so the deceased person's family and friends can move on.
Bereavement Coordinators connect with a wide network of professionals who offer counseling services and other forms of support to the grief-stricken. A Bereavement Coordinator will help schedule appointments and deal with any related paperwork, so the family doesn't have to.
Bereavement Coordinators help families deal with their grief and move on by guiding them towards acceptance. In their day-to-day work, they meet with and comfort families, while referring them to a non-profit organization that can offer further support services.
The services you choose to provide all depend on the family members. One family member might seek out one-on-one therapy sessions, while another might prefer to join a support group. Children find the grieving process especially confusing and may need specialized counseling to understand what has happened. You find each person the best resources that meet the specific coping methods they require.
Bereavement work is important because everybody grieves and cries out for support at some point in their life. It's not a problem or a weakness. It's simply a natural feeling, and one that's easier to cope with when a person gets the support they need.
Chaplain Services
The hospice chaplain, as an integral member of the hospice team, is a medical professional who plans, assesses, and cares for a patient's spiritual needs throughout the end-of-life process.
The role of a hospice chaplain is crucial, as many people turn toward spirituality for comfort at the end of life, and the expert spiritual care and counsel that a chaplain provides is paramount in helping patients — and the caregivers, family, and friends who love them — find peace.
By better understanding the role of the hospice chaplain, their goals for care, and how they provide that care, we can better understand the incredible level of spiritual support that every hospice patient is provided on the end-of-life journey.